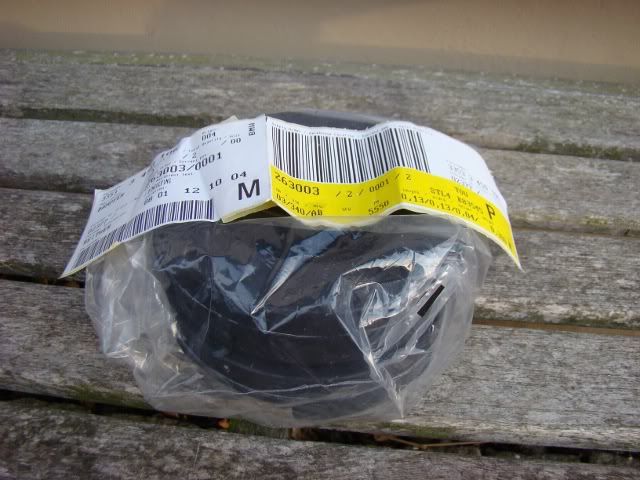 ...oder wie BMW schmucklos sagt: Dämpfer
...or as BMW simply states: Dämpfer
Wie schon im Post
deep enough for you
geschrieben, brauche ich die Federunterlagen mit den 3 Punkten, im Gegensatz zu den momentanen mit einem Punkt. Im zweiten Bild sieht man auch wunderbar, was ich mit den 3 Punkten meinte.
Noch einmal ein riesen Lob an BMW Vögl in Dingolfing, die mir die Federunterlagen innerhalb eines halben Tages(!) besorgt haben. Und das ist bestimmt kein Teil, das irgendwo in nem Lager rumliegt, da es nur bei den 02ern und den CS-Coupés passt. Das muss direkt aus München von der Mobilen Tradition gekommen sein.
As i wrote in my post
deep enough for you
i needed the thicker 3-point spring underlays to replace the current1-points. You can see in the second image what i meant with the 3 points.
My BMW dealer in Dingolfing (yep, *the* Dingolfing) managed to get me the spring underlays in just half a day, which is extraordinary since those are no parts that lay around in some storage. They fit only for the Neue Klasse cars, the 02's and the CS Coupés which means they must've brought them from Munich at Mobile Tradition specially for me via express delivery.