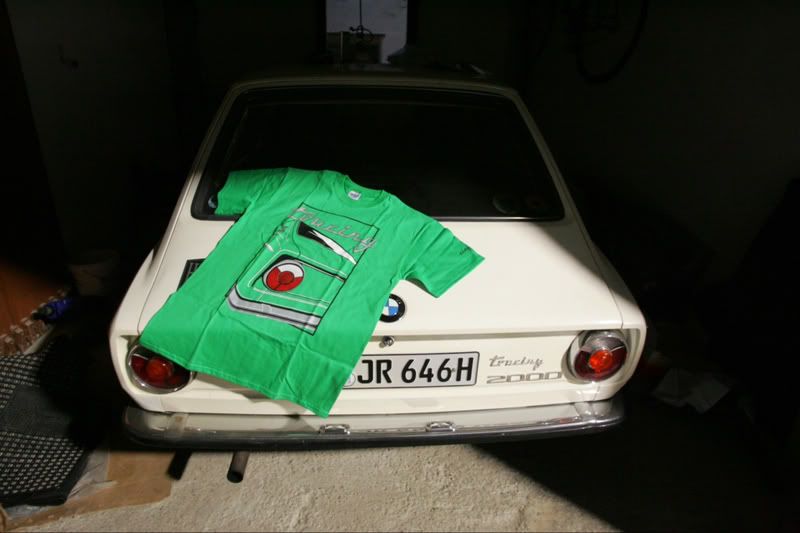 ...und wieder ein 02er T-Shirt von
elefant supply
. Es gibt ja einige Shirts mit 02er Motiven, aber meistens nur Limousinen. Daher dieses mal wirklich ein Shirt passend zum Touring. Ausser dem grünen hab ich noch ein graues und einen grauen Kapuzenpulli - leider nicht auf dem Bild, weil ich den beim Fotografieren anhatte ;) Very comfy and warm.
...and another 02 shirt from
elefant supply
. There's a lot of 02 themes shirts out there, but this is the first with a nice touring theme. Ray did a great job designing those! I have another t-shirt in grey and a hoodie. There's no picture of the hoodie because i wore it during the shooting. Very comfy and warm - i love it since we have -15°C right now.
Edit: That's what the hoodie looks like
http://elefantsupply.com/?p=1134
Ray hat mir erlaubt, das Bild vom Hoodie von seiner Seite zu benutzen.

Thanks Ray, for letting me use your image of the hoodie.