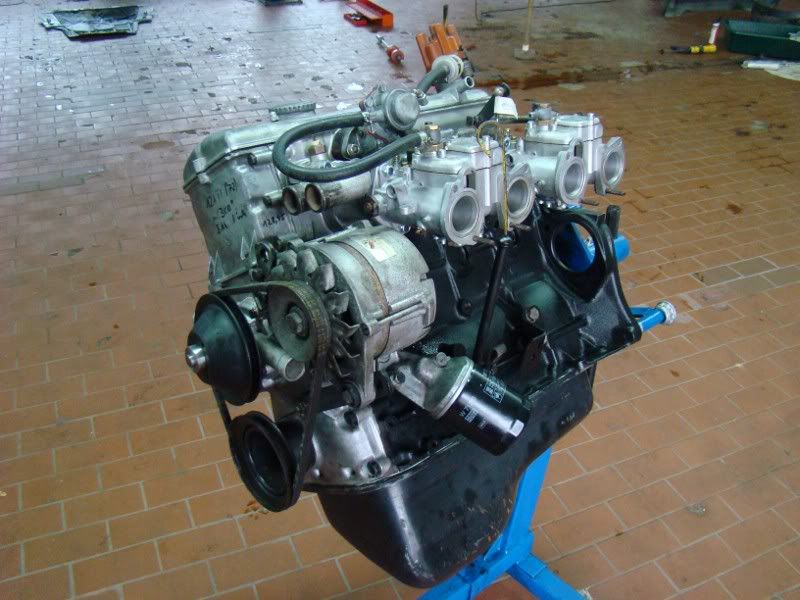 ...brachiale Eleganz aus Bayern war der Kommentar vom Xav zum fertigen Motor. Hoffentlich läuft er wirklich so elegant und geht so brachial wie er meint.
Wie auch immer, es ist vollbracht.
a friend of mine stated something like "brute elegance from Bavaria" after seeing the engine for the first time. I hope he's right in terms of elegance and brute performance.
However it's done - the engine is finished.